Easy DIY Halloween Decoration Ideas For Your Home
Do you want to decorate your house on Halloween with the most popular motifs, but without spending a fortune and with a result often? Take note of 7 easy DIY Halloween Decoration ideas that you can do yourself in 2021.
Pumpkins, ghosts, spider webs but also autumn leaves, dried flower arrangements, scented candles. You will see how fun it is to transform your home into the most terrifying in the neighborhood: your children will have a great time on such a magical night.
It is a party for children in which they enjoy dressing up and going around the houses to ask for sweets, trick or treat? Why not give it even more excitement with the perfect scenery? Here are some suggestions.
7 Easy DIY Halloween Decoration Ideas For Your Home in 2021
1. Cardboard or Eva Rubber Pumpkins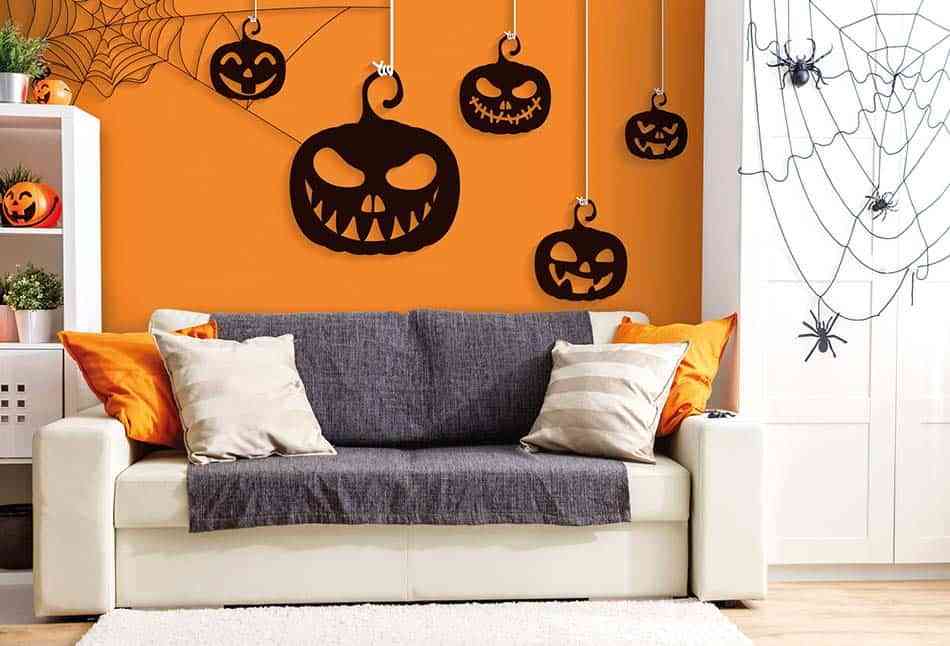 Fuente: Wallsauce
The living room of your house or the bedroom of your children can be luxurious with this "sinister" environment. There is nothing easier to decorate the house on Halloween than to make some pumpkins cut out of orange or black cardboard and hang them on the wall. You can also use Eva rubber, a material with "more body" and very easy to manipulate. You just have to look for a template on the Internet and trace it on the support, which you will then cut out. Make pumpkins of various sizes and complete the props with some spider webs (or just the spiders), which you will find in multi-price stores.
2. An Ornament with Autumn Leaves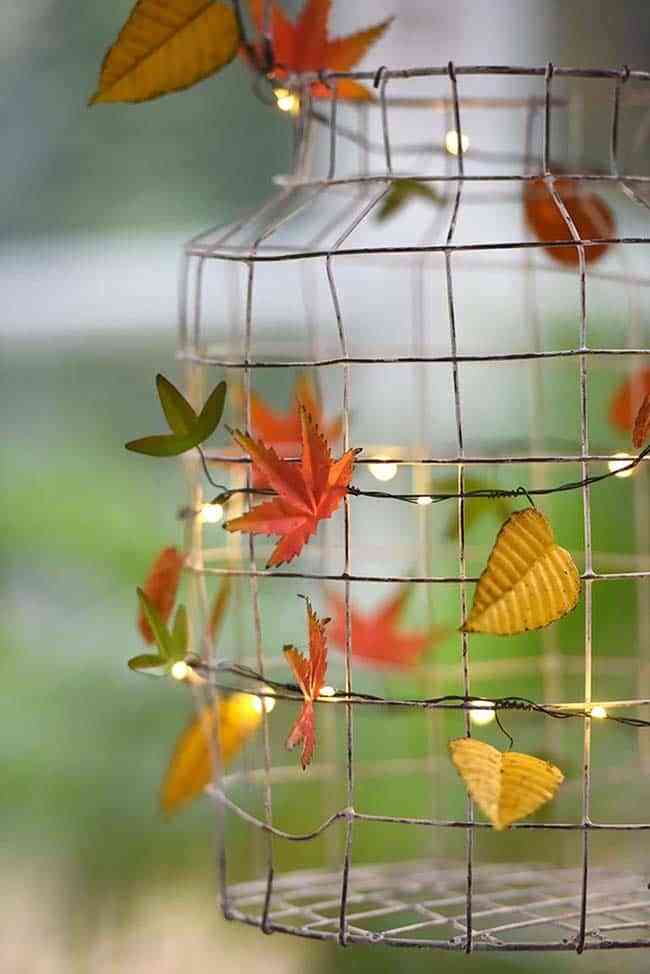 Source: Annabel James
Not everything has to be typically American details, you can also decorate the house on Halloween with more "universal" proposals, but that is linked to the date of the year in which the holiday is celebrated. And in November, is there anything more autumnal than leaves that change color? We give you this beautiful idea to liven up a corner of your house.
Collect fallen leaves from the park with different colors and shapes and tie them to a wire with which you can surround a vase, an old birdcage, hang from a lamp …
3. Still Life with Candles and Vampires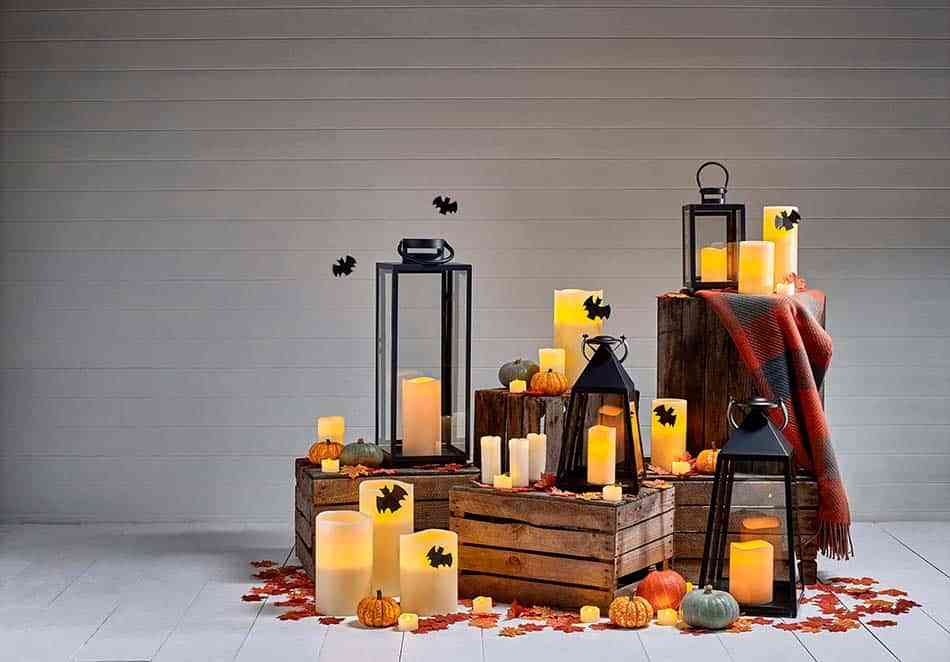 Source: Lights4fun
Use items you have on hand to decorate the house on Halloween without breaking the bank. It just takes a little imagination and good taste. If not, see what a good proposal. A collection of lanterns and candles in various sizes on wooden boxes form a most beautiful composition.
Find a corner in your living room and do something similar. Add to the set some dry leaves, some rubber bats, small zucchini… Of ten!
4. Dried Flower Arrangement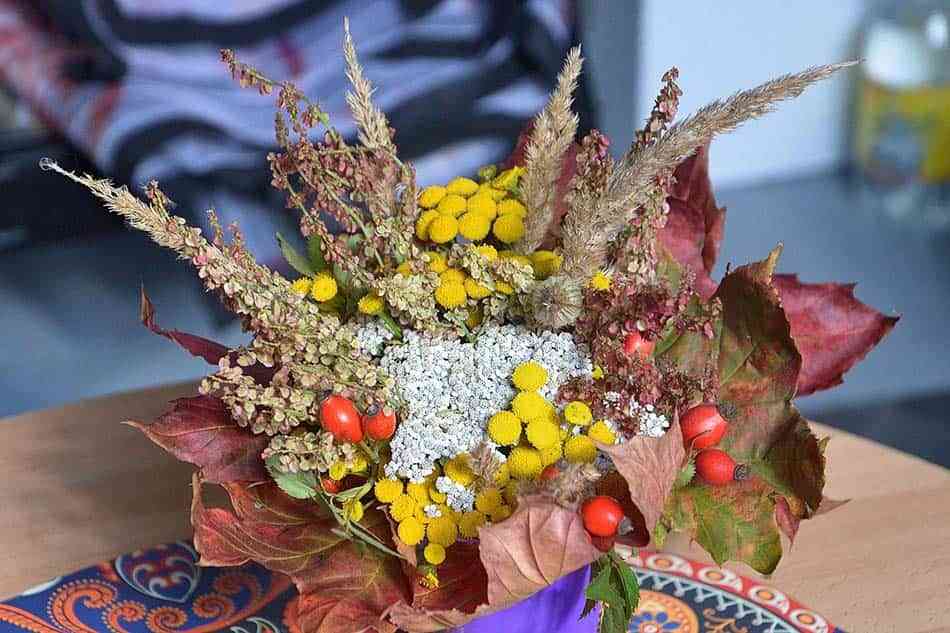 Source: Pixabay
You can never miss the bouquets or centers of fresh or dried flowers. Don't you know the good energy they give? They look great on top of any piece of furniture, even hanging on the front door as a bouquet. Autumn is a season full of color, reflect it in your floral center and mix a little of everything: leaves, berries, spikes, and everything that animates the whole. This example can serve as inspiration to create your own.
5. String of Lights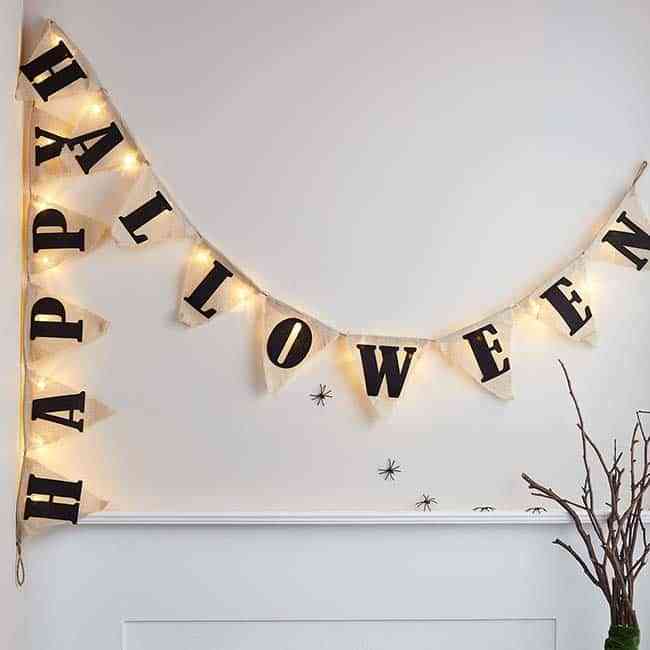 Source: Lights4fun
Sometimes, less is more. Like in this case. If you're too lazy to turn your house into a "theme park," just add a graceful detail, like a simple garland of letters and lights on the wall. The little spiders climbing it are not bad to complete the environment. Decorating the house on Halloween without spending a lot of time is the goal.
6. Mummy Candle Holder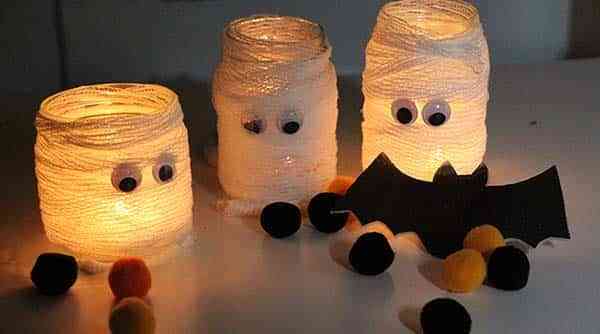 A craft to do with your children, which will not take you more than an hour. You only need medium-sized glass jars, a roll of bandage, and some plastic eyes. The bandages are glued to the jars with glue, then the eyes are added and a candle is placed inside. Ready! It is an idea that we have found in the blog Sewing easy and more and What a little number.
7. Decorations on The Terrace and in the Garden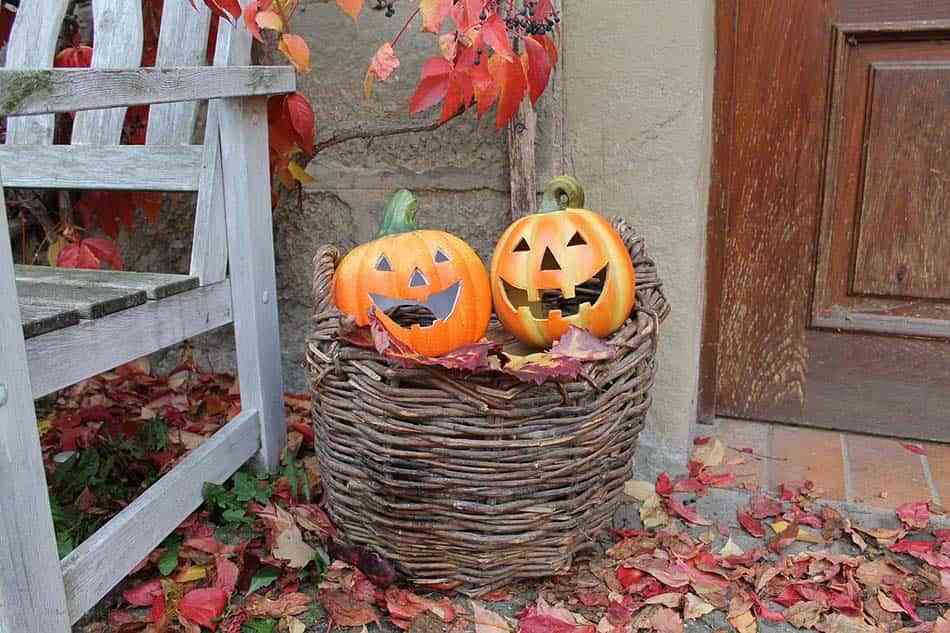 Source: Pixabay
In these places you can let your imagination fly as much as you want and make compositions as nice and simple as the one in this example: some pumpkins "carved" with their faces or decorated, as the order of the canon in the carving of these vegetables, arranged on an esparto or wicker basket .
And if you don't have space problems, don't be shy, and prepare a "terrifying scenario", like the one we show you here: some wagons (or wheelbarrows and wooden boxes also work) with arrangements of flowers, different vegetables, and fruits, branches of corn and pumpkins, how to forget about the protagonist of the party!
---
Final Words
With all these ideas, surely decorating the house on Halloween becomes the best pastime to share with your children. Enjoy it … without fear!