Hunting is a great activity that has been around for thousands of years. In fact, it is one of the first activities of the first humans for survival and for food. Fast forward to next year, hunting is not the same, but there are games that can deliver the hunting experience on your iPhone and iPad.
10 Best Hunting Games for iPhone & iPad
1. Deer Hunter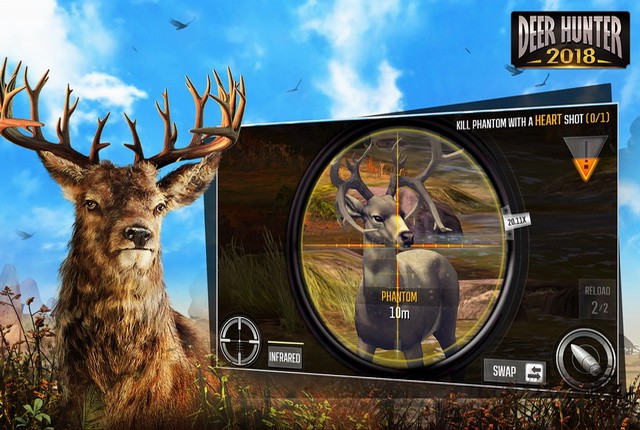 The game comes with a 2018 tag, but that doesn't mean it doesn't get updates. The game is updated regularly, so you can be sure that it will continue to improve. In terms of gameplay, Deer Hunter 2018 is the best hunting game on the App Store. In the game, you can hunt like a pro, aiming for vital organs to get confirmed death.
The game also includes a variety of game modes that allow you to engage in historical hunts and spearfishing. Overall, Deer Hunter 2018 is a very successful hunting game, and you should give it a try. You can also download and install these addictive games free of cost on your iPhone to enjoy your time.
2. Bird Hunting Simulator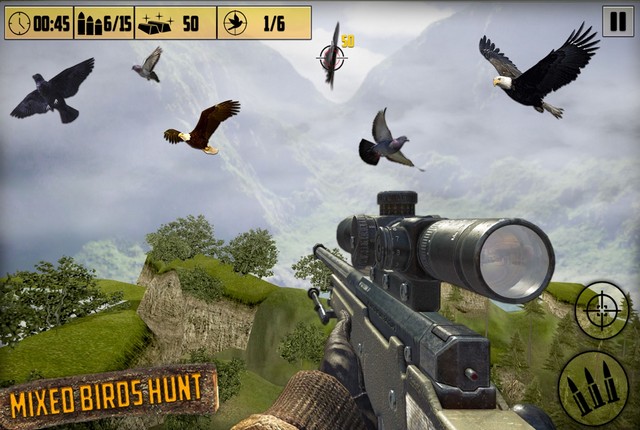 In this game, you will have access to 3 unique weapons that you will use to hunt down the birds. It includes 30 unique levels and 5 different types of birds, which will keep you engaged for a long time. As the game is relatively newer, you can expect more changes in the future which will improve the overall gameplay.
3. Deer Hunter Classic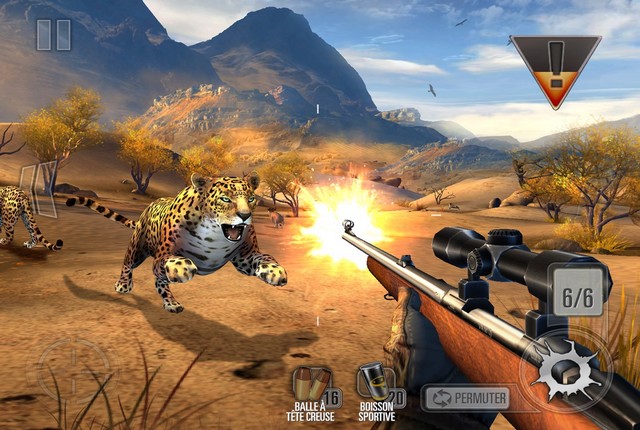 It's the sister game of Deer Hunter 2018, and it's the classic version of the game. In the game, you have access to over 100 animal species that you can hunt. You also have access to a variety of deadly weapons and you can customize them further to make them more deadly. If you are looking for a classic hunting experience, you should try Deer Hunter Classic.
4. Deer Hunter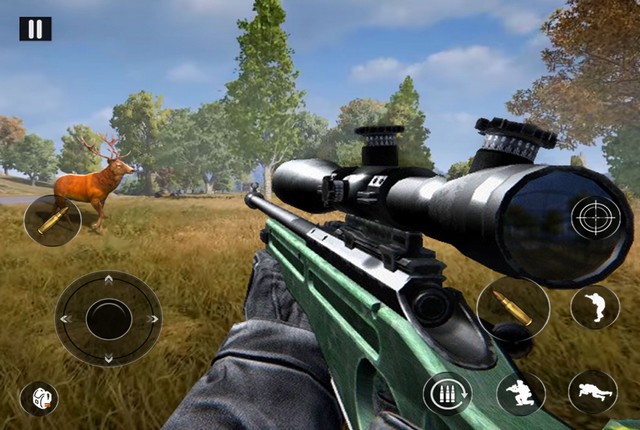 Deer Hunter 2020 is one of the new hunting game with great potential. The game includes a variety of weapons and places where you can hunt down the different animals. On top of that, it also comes with realistic animations which gives a realistic hunting experience. Overall, it's a newer game and you can expect it to get better over time.
5. Big Hunter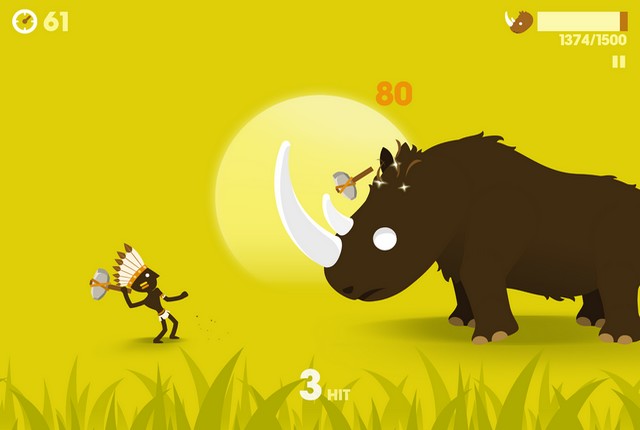 This game takes you back to the era of primitive hunting where the first humans used spears to hunt big animals. The game includes dynamic physics to make the hunting experience as realistic as possible. It also includes over 100 levels that you can complete, and each level will be more difficult than the last. All in all, if you are looking for a hunting game with light graphics, you can try this one.
6. Zombie Hunter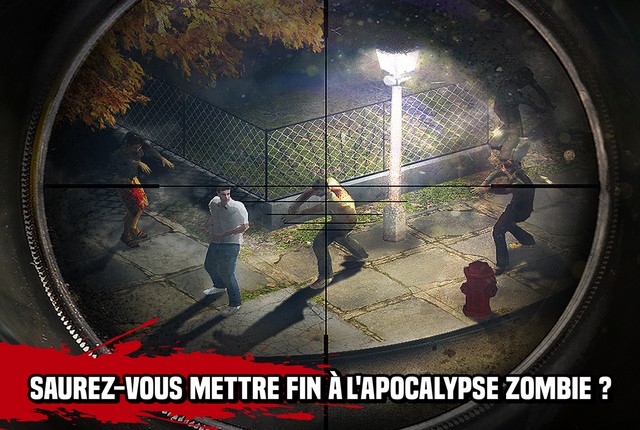 As the name suggests, in this game you will hunt the zombie with the aim of stopping the zombie apocalypse. The game comes with a huge arsenal of deadly weapons, which you will use to take down the zombies. You can also upgrade your weapons to make them more lethal. Overall, Zombie Hunter is a really good hunting game, and if you like zombie hunting, you should give it a try.
7. Hunter Assassin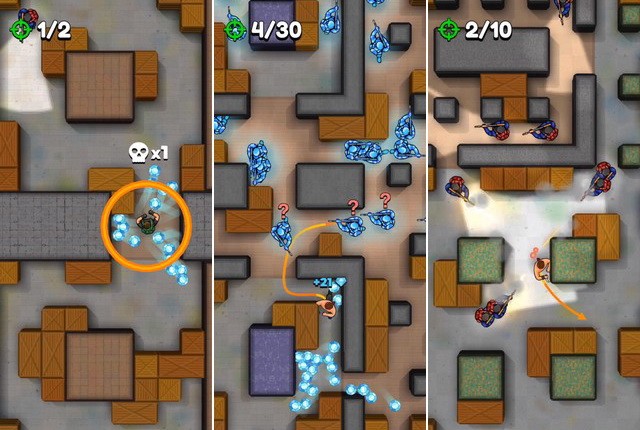 Hunter Assassin is another very promising hunting game with unique gameplay. In this game, you will hunt down your enemies and with each hunt, you will get the gems that you can use to unlock more deadly assassins.
The game comes with a top-down view and simple controls which makes the game's fun to play. If you are looking for something unique with great gameplay, Hunter Assassin is a solid option for you.
8. Wild hunt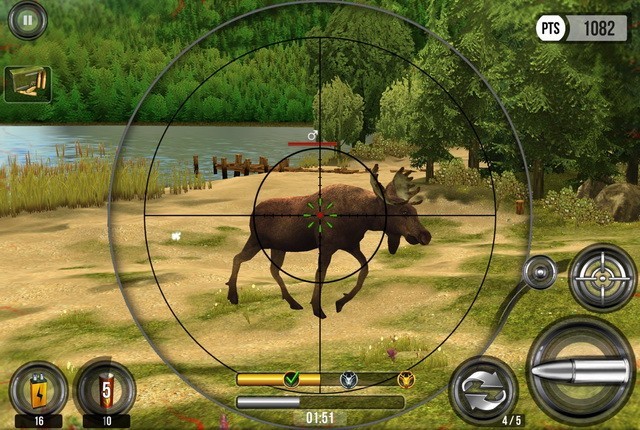 The game includes a variety of animals such as grizzly bears, wolves, ducks, and other wild animals that you can hunt. On top of that, you can also go for Hunt around the world, including Africa, Europe, Asia, America, and Australia.
Much like Deer Hunter 2018, in this game, you will target your prey's vital organs to ensure a quick death. The combination of excellent gameplay and great graphics makes Wild Hunt one of the best hunting games for iPhone.
9. Shark Hunting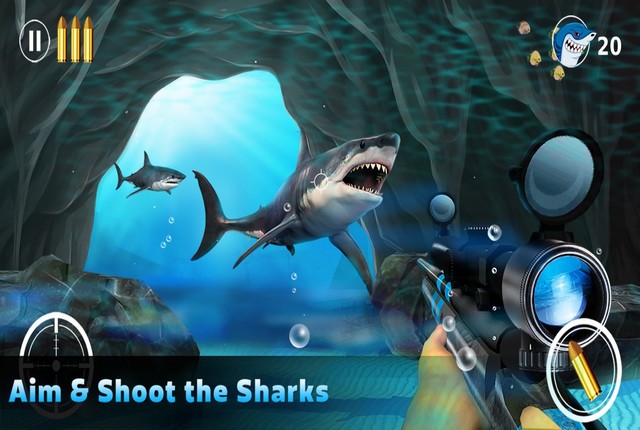 As the name suggests, in this game you will be hunting deadly sharks. The game comes with two modes: Hunter mode and Survive mode. In Hunter mode, you will hunt as many sharks as possible while staying alive. The second mode is all about survival, you will be attacked by sharks, and you will have to ensure your survival. Overall, it's a decent game, and if you want to experience shark hunting, you should give it a try.
10. Dino Hunter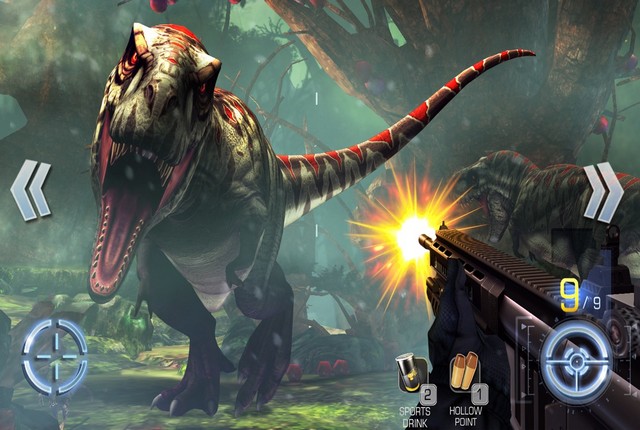 In this game, you will hunt the mighty dinosaurs with weapons like snipers, rocket launchers, and shuriken crossbows. You will also have the opportunity to play in challenging environments such as the dinosaur boneyard and jungle. Overall, Dino Hunter is a great game, and you should try it out.
Conclusion
Now you tell us which hunting game you are going to install? Let us know your responses in the comments section below. Also, if you are into survival games, be sure to check out our list of the best survival games for the iPhone.